08.15.23
Innovative technology restores University of Iowa's Old Capitol to golden glory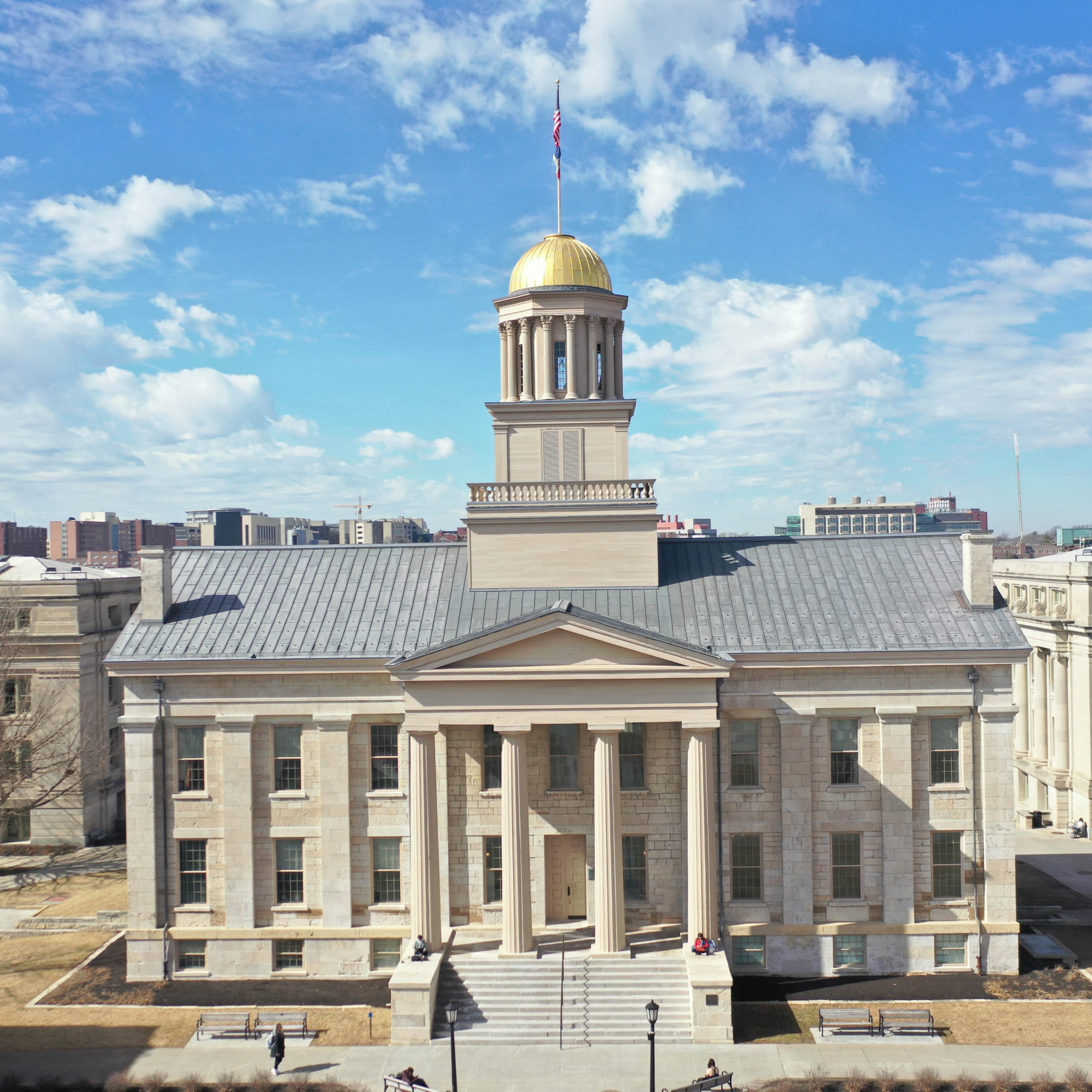 Built between 1840 and 1842, the Old Capitol at the heart of the University of Iowa campus is one of the most recognizable landmarks in the state of Iowa. Throughout its long history, the building has served as a seat of the territorial and state governments, a university building serving numerous schools and colleges, administrative offices, and finally a museum. Old Capitol Museum has been in operation since 1976, when the building reopened after a major renovation, and is the only National Historic Landmark in Iowa City.
In the 181 years since the cornerstone was laid, the building has undergone multiple additions and renovations. OPN Architects, in partnership with Einhorn Yaffee Prescott, led the restoration of the building following a 2001 that destroyed the dome, cupola, bell tower, and caused extensive damage to the interior.
In 2021, when the gilded dome of the iconic Old Capitol had again lost its luster, OPN was again hired to conduct a study of the gilding and recommend solutions for regilding the dome. We found that the gilding had failed to adhere to the lead-coated copper of the dome.
Before the new gold leaf could be applied, though, it was critical that the existing gold leaf as well as layers of primer be removed and replaced without damaging the copper substrate.
While OPN oversaw the restoration and provided stewardship throughout the gilding removal and re-gilding process, the removal work was conducted by Allen Blasting and Coating. Their team chose to use an innovative product called Sponge Jet to safely remove the original layers.
Blasting the Old Capitol's gold dome with teeny tiny sponges was gentle on the dome's copper substructure but removed all the existing layers of primer and gilding. The process is also dust-free, which was especially important because the dome had a layer of lead below the primer and gilding. The sponges are also recyclable.