05.21.20
Waunakee Public Library honored by IIDA Wisconsin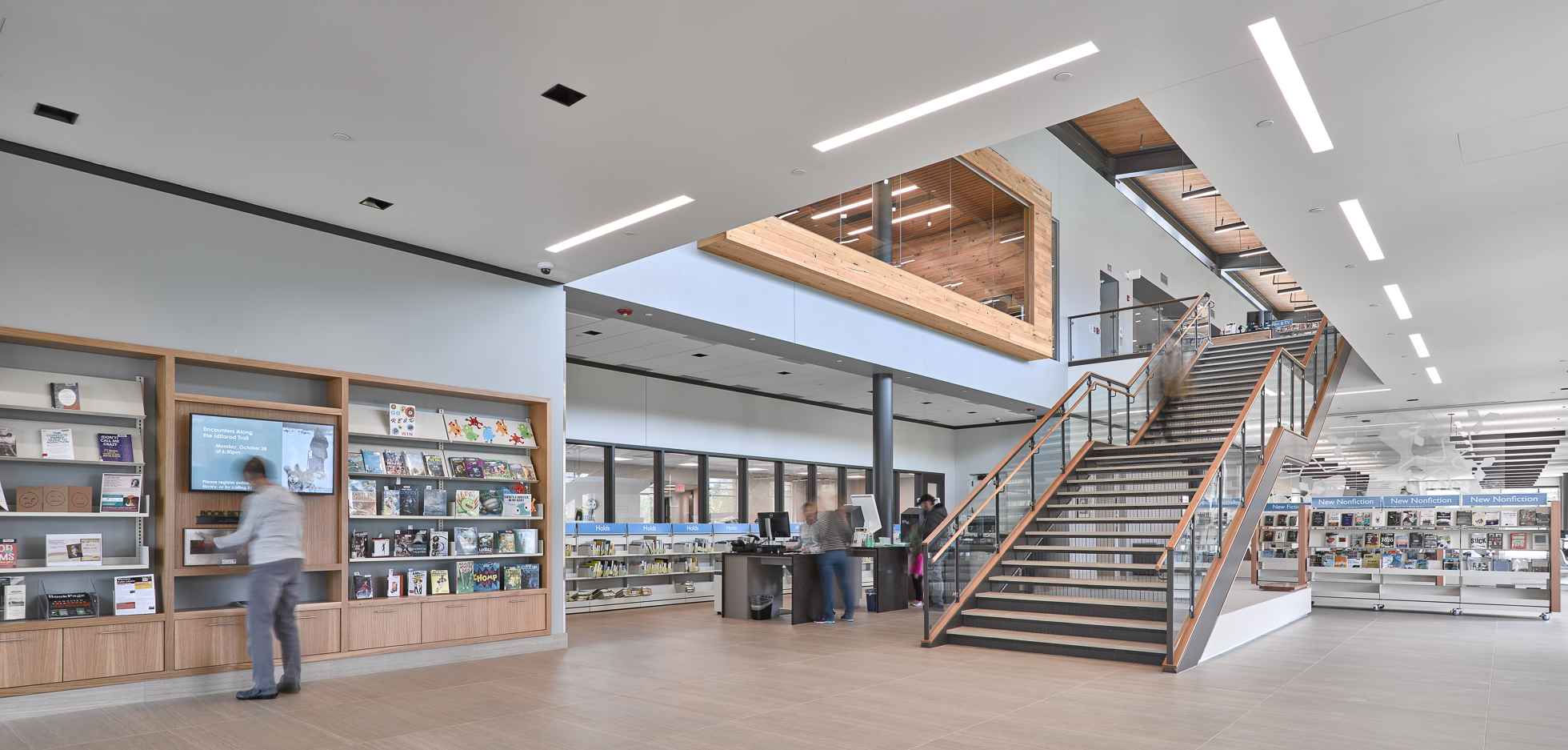 Waunakee Public Library received an Award of Excellence from the IIDA Wisconsin chapter in a virtual Celebrate in Design event on May 14.
Winning projects are deemed to have successfully addressed design challenges and responded to client needs, demonstrated successful incorporation of materials and interior finishes into the overall design, used design elements including architectural details, lighting, and furnishings to appropriately to strengthen overall design and support the design concept, represent innovation and originality in design, incorporate a clear design concept throughout the overall design.
At Waunakee, the big idea for the new public library's interior was to connect the community with nature and the surrounding neighborhood. We did this to extend the growth of learning, literacy, and programming past the built walls – connecting the patrons to the opportunities that the surrounding natural environment can offer both inside and outside. We decided that the use of natural materials flow seamlessly inside and created scale, texture pattern, and warmth.  We also gave special attention to community spaces and the Children's collection where flexibility, variety, and connectivity to nature and community were the drivers behind the open space plan.
Waunakee Public Library was also named the Project of the Year by InBusiness, in the magazine's annual Commercial Design Awards.