09.27.19
Five OPN projects honored with an AIA Iowa design award
OPN Architects was honored with five design awards at the AIA Iowa annual convention on Sept. 26.
Polk County Juvenile Justice Center
Excellence in Design | Merit
"The scale of the new building was a vast improvement over the old building. A nice precedent for a justice center making use of an old department store.  The best of the adaptive reuse projects." (Jury Comment)
Juvenile court is just one of several user groups housed within the 174,000-square-foot Polk County Juvenile Justice Center. The design team transformed an abandoned office building, originally built in 1971 as a JC Penney. Three of the interior floors are interconnected by an open stairway which replaced escalators. A new public elevator supplements the stairway as primary vertical circulation. The centralized open stairway also serves as a porthole for daylighting gathered from the corridors and windows.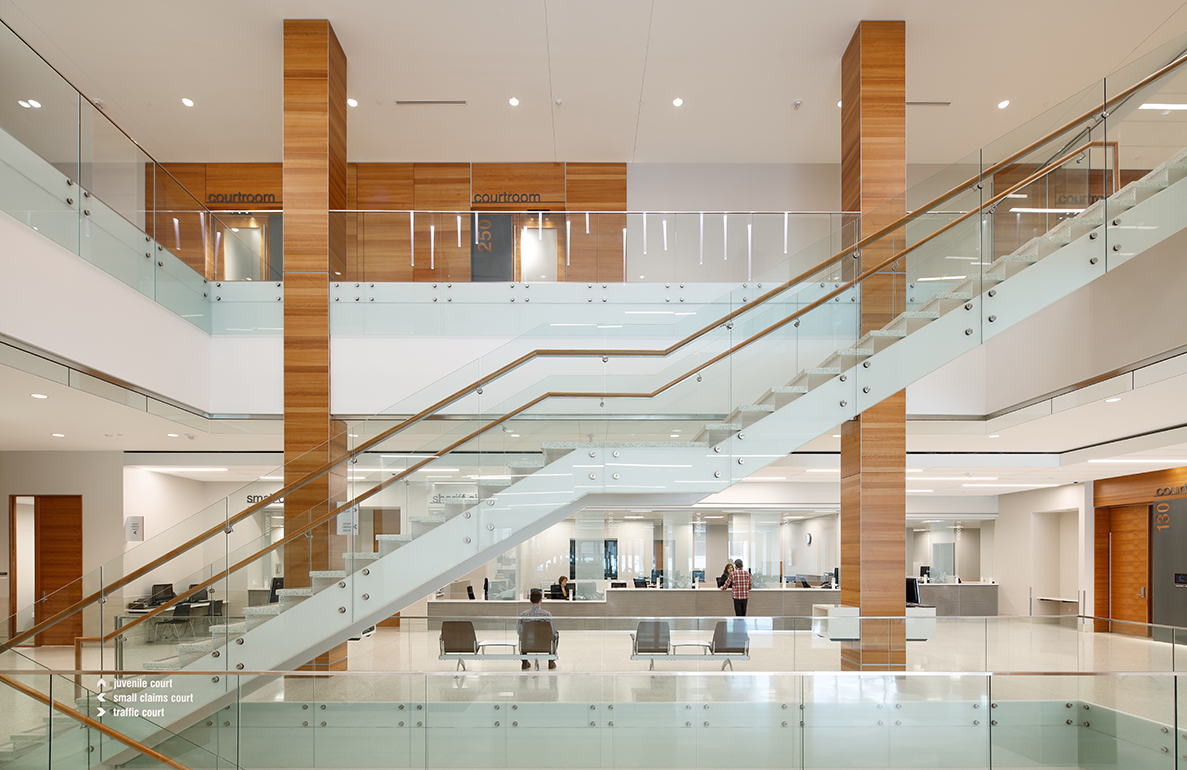 ---
Krause Gateway Center
Excellence in Craft | Honor
"Outstanding craft, obviously tried and tested." (Jury Comment)
The new five-story Krause Gateway Center features wall-to-wall expanses of glass to allow natural light into the building and views out to the John and Mary Pappajohn Sculpture Garden and skyline of Downtown Des Moines; an open office floor-plan to foster collaboration and flexibility; a multi-purpose room for all-company gatherings and events; a conference center and outdoor meeting spaces; a game room; a fitness center and locker rooms; underground parking for associates; and space to display the Krause's expansive art collection. OPN was the architect of record in collaboration with design architect Renzo Piano Building Studio. Architectural Wall Systems received the craft award for their role on the project.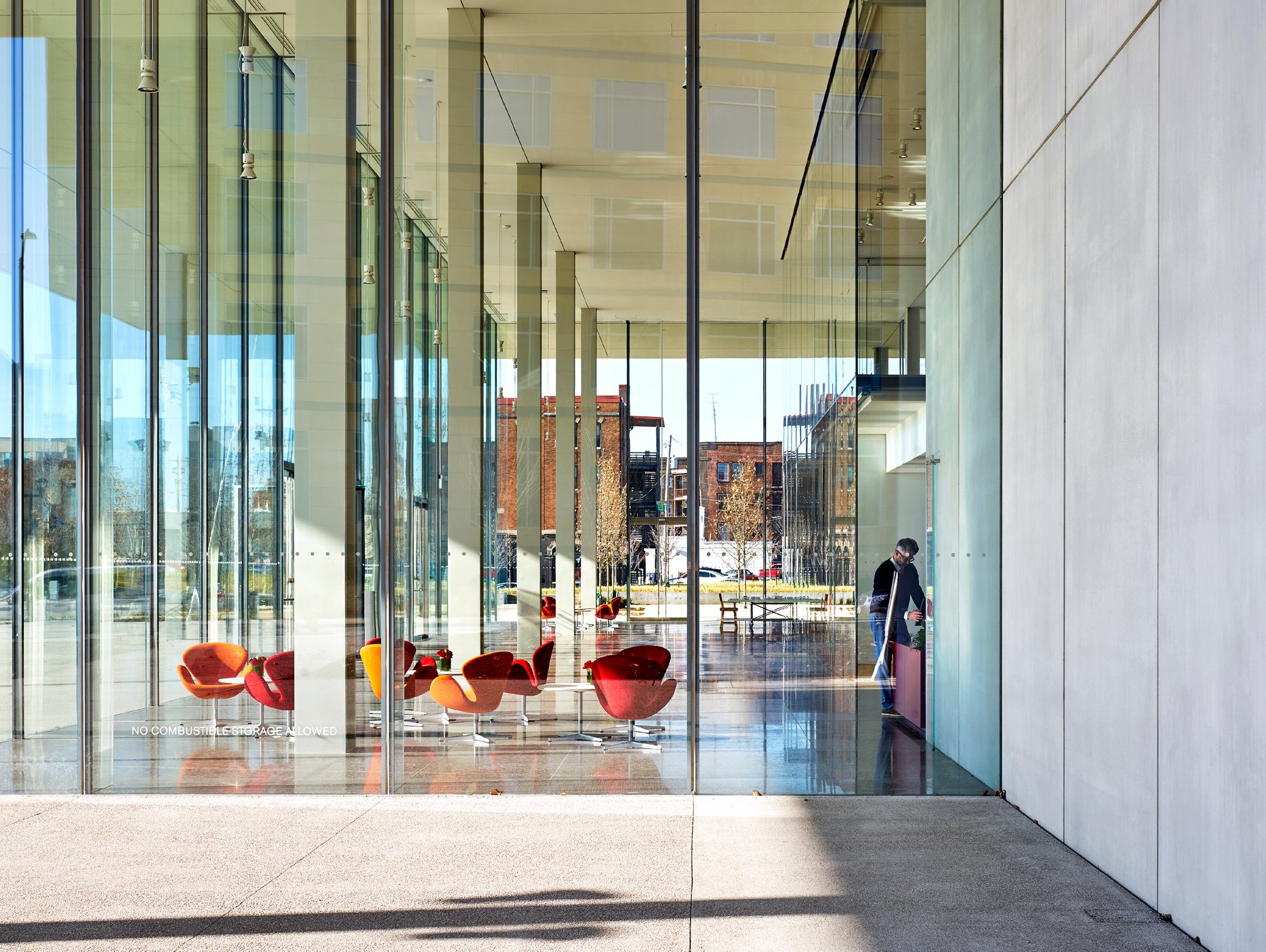 ---
Great Western Bank
Excellence in Design | Honorable Mention
"Great spaces that bring natural light to all who work here.  Great restraint on the canopies."  (Jury Comment)
The simple floor plan of the Great Western Bank Cedar Rapids Branch is organized around two axis. The cross axis includes the primary entrance, central waiting area, conference room with barn doors and an exterior tree grove. The long axis is organized around the drive-up window, teller line, waiting area, floating conference room and the exterior perforated cor-ten screen. A 3-foot-by-6-inch planning module organizes everything from the exterior windows to the custom office ceiling panels.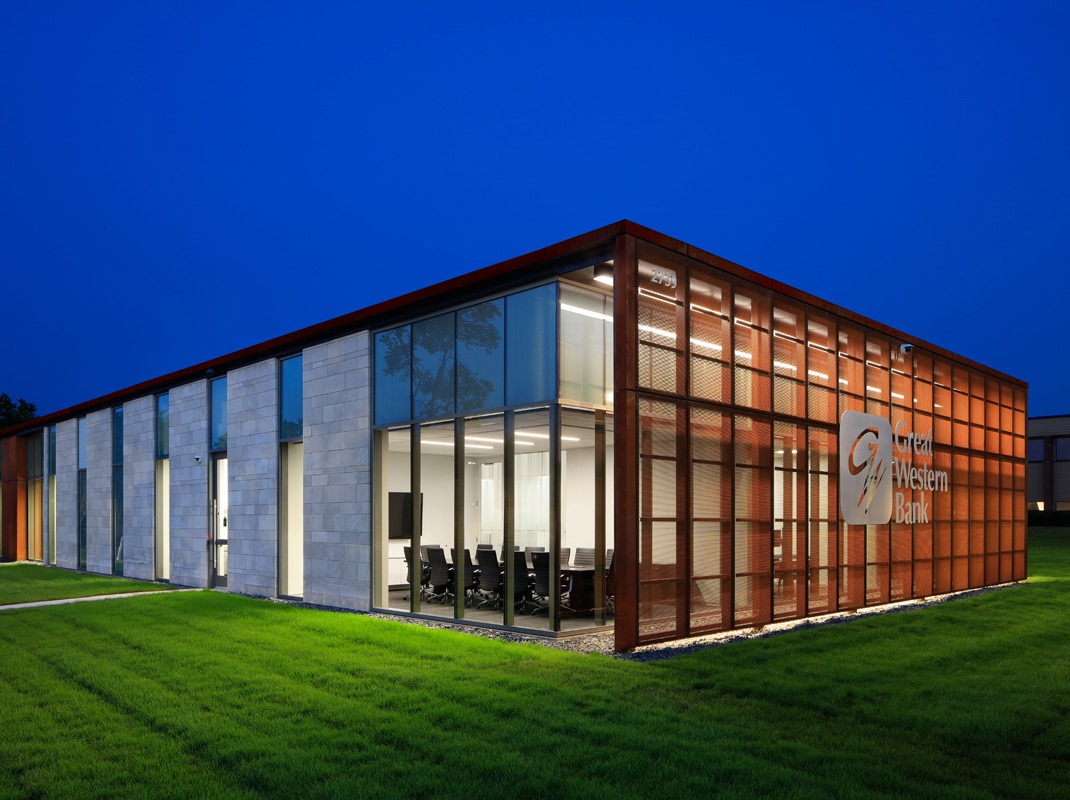 ---
Polk County Criminal Courts
Excellence in Design | Honorable Mention
"Transformation blew us away. Design is smart, taking advantage of all the parts, wonderful reuse."  (Jury Comment)
To transform a former 8-story county jail into a criminal courts facility for Polk County, the top five floors were removed while the remaining three taken down to structure.  Three new floors were then added to create a six-level, 120,000 square-foot building. Exterior materials — Indiana limestone, glass curtainwalls, and zinc cladding – unify the urban courts campus and reinvent the nearly windowless brick façade of 1980s-era jail.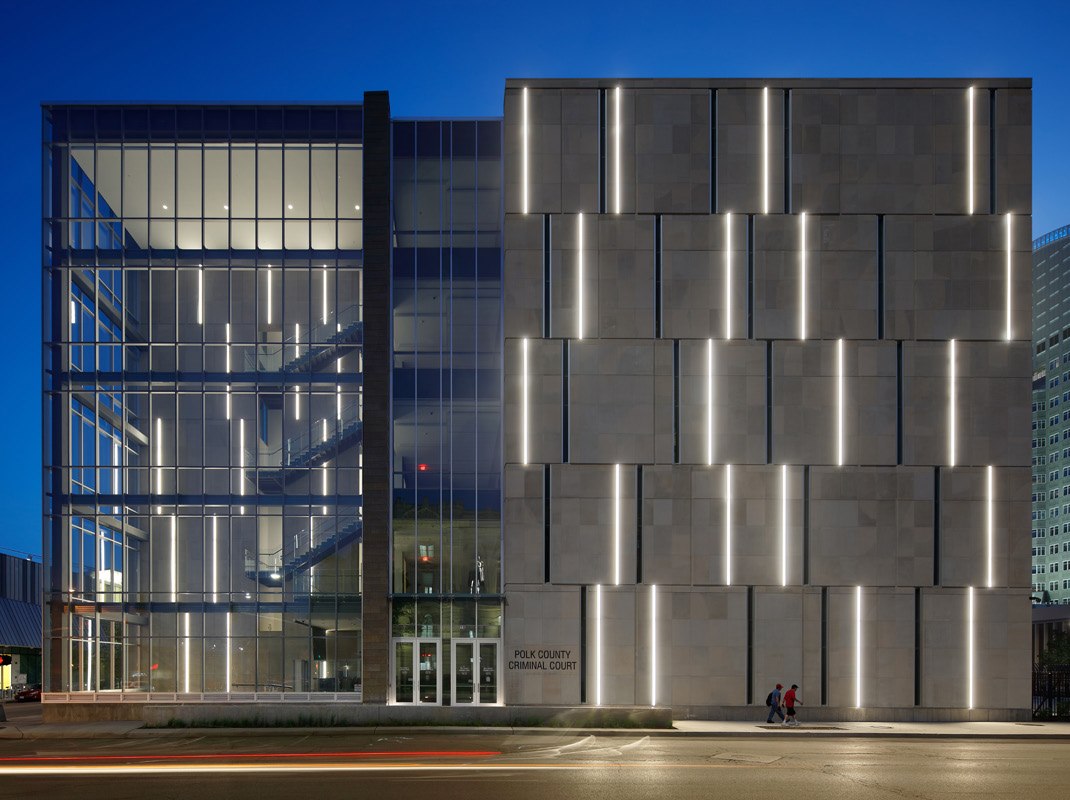 ---
Principal 711 High Street
Excellence in Design | Honorable Mention
"Architecture influence is apparent. Opportunity to transform the forgotten."  (Jury Comment)
711 High Street, which occupies an entire city block, was completely gutted and remodeled with great care to maintain, respect, and restore original art-deco materials and character. The renovation thoughtfully blends history, modern design, and a cutting-edge workplace strategy.